Submit Your Own Listing
You can have a beautiful listing for your business on YLocale today. Click the button to begin. See below for the advantages of using YLocale.
Get Started Now or sign in here.
YLocale Gives You...
Your Message, Your Way
Give your customers the message you want. Have it look the way you want.
How your listing looks
With other directories
The way they want
With YLocale
The way you want
---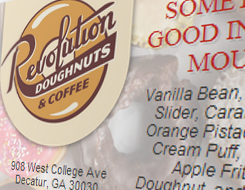 Show, don't tell
With YLocale listings, you can add images and change colors and fonts to deliver the information your customers need, just like the paper Yellow Pages.
---
Link To Your Website
And of course you can have links back to your website (real, "DoFollow" links too)! You can choose to link to specific pages on your site.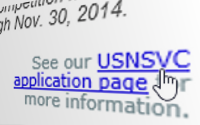 ---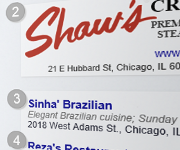 Rich Information Displays With Text Listings
Users have gotten used to ignoring areas on a webpage with ads. With YLocale, your custom rich message is displayed right inside your listing, so users don't just skip over your entry.
Get Started Now or sign in here.
How To Get Started Creating A Listing On YLocale
Enter the information for your business step-by-step.

Be sure to enter a description that contains phrases you expect your customers to be searching for. For example, if you want to attract customers looking for paving stones, you might want to have "paving stones" mentioned in your description.

Choose a size for the "more information about this business" section.

There are different prices for the various sizes - see the pricing page for more information. You can also choose a plain-text listing. If you wish to do that, simply scroll to the form at the bottom, skip to step 4 below, and submit your information.

Pick a template.

Choose a template to start with. Note you can customize the entry later.

You can customize the listing.

There is an editor which allows you to change fonts, colors, etc. for the "more information about this business" section. No experience with HTML is needed. You can add links back to your website, which can in turn improve the search rankings and SEO for your own website. If you do have HTML experience, you can also edit the HTML for the ad directly.

Submit your listing.

Once you submit the listing it will be checked for necessary information, and then there will be a popup letting you know you first need to choose a plan before your entry becomes visible to the public. Click the Continue button.

Sign up for a plan.

On this page you can choose a plan and submit your payment information. Read the Terms of Service, click the checkbox, and then click Place Order when ready. Discounted prices are available now for a limited time - now is a great time to get in your listing before your competitors. Once your payment is successful, your listing will now be visible publicly. All done!
Get Started Now or sign in here.